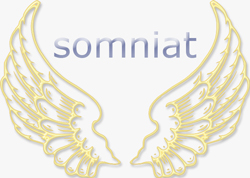 I barely breathe
as I move through a cloud
of menthol-scented cigarette exhalation;
I can feel their lurking eyes
on the back of my head
scintillating probes that scan me
with such deep acuity
I can feel their edge
like a comb through my brain
each tooth snagging on forgotten tangles.
Off-key laughter pauses
when I'm halfway
between here and there;
I want to freeze and melt
all at once
but I know that if I do
they'll catch me,
and they'll ask me questions
for which I have no answers.
So I breath in
their used up smoke
and make my way,
one step in front of the other,
past them, all the way
to the men's room door;
I grasp its rusted handle
and pull when I should have pushed;
my face flushes, hot,
and I hold my breath;
there's a burgeoning laughter
but it dies before it starts;
somewhere elsewhere
there is a snap,
a subdued pop;
something, I don't know what, has happened;
something has changed,
and it's not me;
one by one they move off
toward this budding unfamiliarity
until one and all
they're gone.
I ease up,
and finally exhale,
and this time –
at the door,
I push.
by matt at shadow of iris
---
Obscene, a poem
, follows next.
Somniat
begins here in
the poem, underground
.
Thank you for reading, smoke, a poem.
"Fled foam underneath us and 'round us, a wandering and milky smoke
As high as the saddle-girth, covering away from our glances the tide
And those that fled and that followed from the foam-pale distance broke.
The immortal desire of immortals we saw in their faces and sighed."
– W. B. Yeats
"Courage is fire, and bullying is smoke."
– Benjamin Disraeli