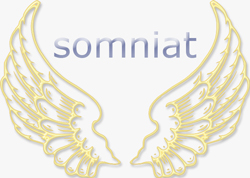 Water falls somewhere in the darkness
a continuous gentle chattering;
the breeze unexpectedly strengthens
until it alters from a distant, not quite definable laughter
into a high-pitched, wheedling scream,
and it rushes past us precociously,
a little girl that wants to play
and thinks
she has all the time in the world.
Take my hand,
she begs me,
and finally I do;
her palm is wet and clammy,
and her strength is fading,
but as she grips me
it begins to return,
and how it is that she could draw strength
from a wretch like me,
I don't know –
but she does,
and together we move on.
As we carefully walk forward,
the walls of the cavern come into view;
at first their sheer stone surface stretches up
into impenetrable shadows,
but eventually a little further onward, we can see the ceiling;
we are in the middle of a smooth rounded twisting rock
carved hollow by some ancient stream millenniums ago.
After a while, the passage narrows to the extent
we have move through sideways;
yet we continue to hold hands
fearing what might happen were we to let go;
the image of cutout paper dolls,
sidling along edgewise comes to my mind,
and I start to laugh nervously,
but my own echo startles me
back into silence.
The passage widens yet again, but only barely,
and this time it is the ceiling that closes in on us;
my angel gives me a gentle squeeze
and then lets go of my hand
as we get down on all fours
and begin to crawl through a extremely low passage;
soon we are squishing our way
through cramped tunnels of rock;
there are forks and intersections,
side passages at odd but frequent intervals,
and with each choice, my angel sags a bit more;
but she never pauses,
and she never grows uncertain;
she knows the way,
and she is determined to get me there.
Finally, it comes to the point
where the rock tunnel has grown so constricted
that we are literally shimmying through on our bellies,
and I begin to notice a scent
along the slightly damp floor of the stone tunnel,
a coppery iron, almost sweet smell;
I shiver when it occurs to me what it must be;
my angel's forward movement slows,
and then slows some more,
and what little bit of light I can make out
begins to flicker;
then I don't why
but my angel drops her little light
and slowly crawls over it
until we are in the absolute dark;
and when I move onward
I find my head bumping into my angel's shoes;
because she has now stopped entirely.
With great effort
I wriggle one of my arms
until I can get it ahead of me
so that I can touch the bottom of her shoes;
I gently prod her,
and when nothing happens,
I wrap my hand around her ankle
and ever so carefully give it the smallest of shakes;
there is no response;
in the bleak confining blackness,
there is nothing.
---
Earth, a poem
, follows next.
Somniat
begins here in
the poem, underground
.