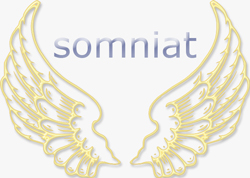 Under the city, even deeper
than where the underground drainpipes run,
beneath a subway station
where the trains don't come anymore
and where no one's yet bothered to tell anyone
the place is closed,
go home,
there is a small food court
that once because of its depth
used to catch the imagination
of the modern and the contemporary
but now is a lost place
where those who come to sit
no longer remember
the way out.
Eternally dissolving ghosts
move about in shadows
blending in with
walls and columns of sparkling formica
that must have all been but the rage
in some forgotten decade, last century
before cell phones
and PCs that fit in your bag.
This is where I sit
in the center of this food court
looking out at art deco
hideously cheap –
an artificial, superficial, base and simple veneer
of the lowest common denominator –
yet over the years
as it has fallen into disrepair
and the colors have unevenly faded
as unwashed stains accumulate,
a strange thing has happened;
for among the dim lights
there is now the hint of a kind of personality
that only belongs to the old
and the decayed.
We are all male here,
flickering through comic books
with calculators in pockets,
horn-rimmed glasses,
plaid shirts,
hair slicked back
and pallid empty faces –
all of us subtly tense,
expectant, afraid;
we all hear it
though none us acknowledge it;
the laugh of a young girl
that freezes us in our chairs
terrified
that change might be real
and it just might be calling
to one of us.
by matt at shadow of iris
---
The poem, numbers,
follows next.
Somniat
begins here in
the poem, underground
.
Thank you for reading shadows, a poem.