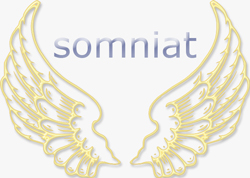 Words drop to the floor
and shatter in echoes
that splash against the wall
as soft dull thuds.
Somebody somewhere screams
but I don't know who
and I don't why;
I want to say everything
and nothing.
Of this, and only this,
am I sure: she is an angel,
and whatever malevolent
twisted evil
she has planned;
it will be my salvation.
I'll say this,
her nose is a shade too prominent;
her forehead slightly too high;
and her upper lip, just barely, too long;
yet in her own way, she is magnificent;
there is a pristine perfection
to the fluidly of her expressions
as she subtly shifts
from one to the other.
She tilts her head toward the door
she has locked,
that's not the way out.
Her voice liquefies my bones
and the slightest disturbance
would collapse me
into a pool of warm gelatin.
She points at the back wall
from where the music comes
and the voices;
she coyly smiles
as I see it for the first time
in the stall where she'd been,
a large ventilation shaft opening
about half way up the wall,
head level,
covered by a wide, dusty square screen;
she says:
that
is the way out.
I've ceased to move
or even breath;
I'm a whispered existence
external to my own body
as she leans in close enough
for me to feel the heat
of her cheek against mine
as she whispers in my ear,
can you trust me?
by matt at shadow of iris
---
Decision, a poem
, follows next.
Somniat
begins here in
the poem, underground
.
Thank you for reading trust, a poem.
"You can't connect the dots looking forward; you can only connect them looking backwards. So you have to trust that the dots will somehow connect in your future. You have to trust in something – your gut, destiny, life, karma, whatever. This approach has never let me down, and it has made all the difference in my life."
Steve Jobs