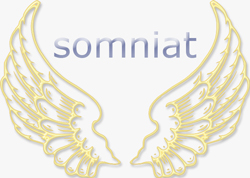 underground, a poem | Somniat 1
I am in a place deep underground,
dilapidated and long forgotten,
where dust and mildew mix
into a sense of foreclosed nostalgia
that threatens to pull me under
into the weight of years.
Externally I've aged;
inwardly, I've only grown
more and more naïve;
this is the immovable spot
where I sit and am young still
as I wait for a sign,
a signal,
a burst of light,
a knock upon the head
to shock me into seeing stars
so that a constellation
might guide me
out of this place –
a point between
a moment ago
and now
that drags
like the fold of a dress
caught on a rusted nail
that begins to tear
as a soft and slender hand
tries ever so slightly
to pull it free.
by matt at shadow of iris
---
Shadows, a poem, follows. This has been underground, a poem. Thank you for reading.
---
---
Original poems by matt at shadow of iris: