Are you looking for an analysis of Edgar Allan Poe's poem Alone? You are in luck, this is the most comprehensive analysis you will find anywhere!
First, we will offer a summary of the poem Alone, along with providing some background information. Second, we will then do a line-by-line analysis of the poem. Finally, we'll explore its meaning offer some interpretations.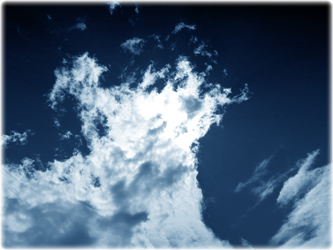 Alone by Edgar Allan Poe: Summary
The poem Alone by Edgar Allan Poem is a relatively short poem. The theme of the poem is that of loneliness. The poem can be summarized in the following manner. The narrator has felt alone since childhood, and even now still feels alone. Why does the narrator feel so alone? Because they feel the source of their feelings is different from that of most other people. There is a strong sense of alienation that has resulted from perceiving the world in such a vastly different way than other people do. The poem ends on a harrowing note, that the narrator will always be doomed to see a demon in his view. Who or what is this demon? We'll explore this in our analysis of the poem Alone below.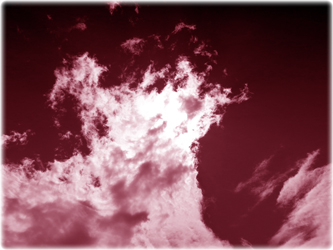 Alone by Edgar Allan Poe: Background
The background for the poem Alone by Edgar Allan Poe is both fascinating and helpful for an analysis. We encourage those studying the poem or doing their own analysis to familiarize themselves with the circumstances surrounding its birth.
Edgar Allan Poe's natural mother died when he was very young, and his natural father had already abandoned him. He was adopted by the John Allan family, and while he grew to become very fond of his adopted mother, he developed a very stormy relationship with is adopted father. In 1829 he had been separated from both his adopted parents and was doing a stint in the military. His adopted mother died early that year—and surely this hurt the twenty year old Poe a great deal. It was the second time in his life he'd had to deal with a mother's death. In that same year he got an honorary discharge from the military and applied for West Point, where he hoped he could eventually attain a position in the military as a high level officer.
While Poe was waiting on his anticipated admittance into West Point, rather than going back home to his adopted father, whom he was quarreling with, he chose instead to stay in Baltimore with relatives from his birth family, including his older brother William Henry Leonard Poe. While he was with his relatives for less than a year, during this time, we can guess that he met Lucy Holmes and befriended her. Who was Lucy Holmes? Little is known about her except that she eventually married Isaiah Balderston who became Chief Judge of the Orphans Court in Baltimore. Holmes kept over a period of several years an autograph book. It was a popular custom at the time to keep a leather bound book of blank pages and to fill it with poems and messages from family and friends. One could perhaps think of it as a kind of high school yearbook being signed by all your friends.
While we don't know what Poe's relationship was with Lucy Holmes, we do know that both he and his elder brother Henry wrote poems for Holme's autograph book. While Henry's poem took up the theme of lost love, Edgar Allan Poe's contribution was the poem Alone. After this, he apparently never attempted to publish the poem—and perhaps even forgot about it. However, relatives of Lucy Holmes eventually came across the poem in her autograph book. By that time, although Poe had already died, his reputation had only continued to increase. The relatives had the poem published in 1875 in Scribner's Monthly. It was in Scribner's that the poem received its name, Alone. Initially, the poem Alone was denounced as a forgery. However, subsequent scholarship has again and again supported the contention that the poem Alone was indeed written by Edgar Allan Poe.
We think that any analysis need to consider that Poe wrote the poem Alone for a young lady's autograph book, thus it was probably intended to be highly personal and expressive.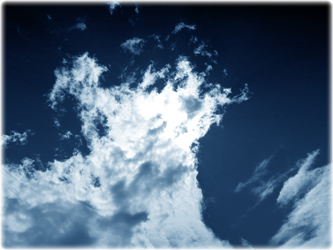 Alone by Edgar Allan Poe: Meter and Rhyme
The poem Alone by Edgar Allan Poe is twenty-two lines. It consists of eleven rhyming couplets. Each pairing rhyme is only used once. Meter in the the poem is varied skillfully so as to maximize the impact of each line. The first line is in iambic pentameter, so long as both "child" and "hour" are given two syllables, otherwise it could be argued to be in iambic terameter. The next eleven lines are clearly in iambic tetrameter. Lines thirteen to seventeen change the pace of the poem, and are in trochaic tetrameter. Finally, the last two lines, while still in trochaic tetrameter drop the last beat, and thus are catalectic. This adds much drama to the end of the poem.
The main point to take away from the meter of the poem, as far as an analysis of Alone, is the dramatic shift after line twelve. The first twelve lines are describing almost exclusively the narrator's attitude—but then from line thirteen something external to the narrator is being described. An analysis of Alone should note the change in tone here. We've gone from the narrator's internal viewpoint to describing something. What is being described we don't know until the last two lines—and when the actual revelation takes place, the last beat of each line is dropped adding a punch to the ending. We think it unlikely that when Edgar Allan Poe wrote Alone that he planned the meter this way—we think it just came to him naturally.
To sum up, we think an analysis should take into account the shifts in tone the changes in meter create. Meter is used in the first half of the poem to give a narrative feel to the poem, while in the second half to build suspense, and then to release it.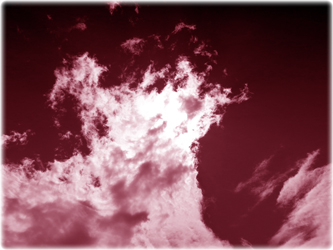 Alone by Edgar Allan Poe: A Line by Line Analysis
Here we will offer an analysis of the poem Alone by Edgar Allan Poe. We will go through each line and offer separate points. Each point is not necessarily connected with the one that precedes it.
Alone by Edgar Allan Poe: Analysis of Lines 1 to 3
[1] From childhood's hour I have not been
[2] As others were—I have not seen
[3] As others saw— …
• The opening two lines set out an important theme of the poem, that the narrator is fundamentally different from other people in some manner. Any analysis cannot help but to cover this point repetitively.
• Lines two and three give us the primary reason that the narrator is so different from others. It is that he sees things differently, and as we'll see, this difference in viewpoint completely alters his emotional life.
• Consider what it means to see things differently. Observation is always selective. You might look at a picture and see one thing, but someone else might see something else entirely different. The narrator of the poem Alone is suggesting that he literally sees the world in a way that is quite different from other people. Thus you and he might look at the same picture, but what you see would be different. As a result, what you feel from looking at the picture will also be different. For an analysis of the poem Alone, this is a very important point.
• Good questions for an analysis of the poem Alone would be: why does the narrator see things differently? And if the narrator does see things differently, how does the narrator actually see things?
Alone by Edgar Allan Poe: Analysis of Lines 3 and 4
[3] … I could not bring
[4] My passions from a common spring—
• The word 'passions' and 'spring' are both found here. Water is a common metaphor for emotions. Water ebbs and flows, and it is effusive and hard to contain, so the same can be said of our emotions. Passion wells up inside of us, at times overflowing. Thus the narrator suggests that while most people drink of a common spring, he drinks of a different spring. An analysis needs to consider why these metaphors are being chosen.
• The word spring suggests a source. So here we're talking about the source of the narrator's passion, his emotional life. Those things that cause passion to spring forth in most people are not the same things that cause passion to spring forth for the narrator. Surely he feels passion just as anyone else feels passion, but that which stimulates his passion is not the same as that of others.
Alone by Edgar Allan Poe: Analysis of Lines 5 to 6
[5] From the same source I have not taken
[6] My sorrow—I could not awaken
[7] My heart to joy at the same tone—
[8] And all I lov'd—I lov'd alone—
• The first four lines establish that the narrator of the poem Alone views the world differently, and thus that which stimulates his passion is different from that of other people. This theme is then played upon in the next four lines and stated in various poetic ways to bring home the point.
• Lines five and six mention the 'source' of the narrator's 'sorrow'. He experiences the same sorrow as anyone else, but that which drives him into sorrow is something different.
• The reference to tone strikes one as a reference to sound and music. Again, observation is selective. This is no less true of sight than it is of sound. When the narrator listens to music, he's not listening to the same music that everyone else is listening too. He's picking up on different notes and rhythms that perhaps escape other ears. This leads to a different emotional reaction.
• Line eight is particularly important for our analysis, because it introduces the major theme of the poem. The narrator feels passion, sorrow, joy, and love at things that only he observes. Think about how quick we are to want to share our feelings with others. An important part of this sharing is that others understand our feelings. We want them to relate to our feelings; we want them to feel the same way we do. Yet, the narrator's world is shaped by a very different perception of things. Again and again, he has stated that he doesn't perceive the world the same way everyone else does. The result of this is that not only is his emotional life different, but this leads to him having a vastly different array of emotional experiences—that others cannot relate to. It's as if he were living in a parallel world that no one can see but him.
Alone by Edgar Allan Poe: Analysis of Lines 9 to 12
[9] Then—in my childhood—in the dawn
[10] Of a most stormy life—was drawn
[11] From ev'ry depth of good and ill
[12] The mystery which binds me still—
• The 'then' in line nine could easily throw someone off. If you read the 'then' as a sequential marker, it's confusing, because the author is still speaking of childhood. Our analysis suggests the correct way to read 'then' is as the conclusion to an argument. If x, then y. The meaning of the word in this case is very close to the word 'thus'.
• To paraphrase, lines one to eight, noted that the narrator observed the world in a fundamentally different way, and this thus led to a different emotional life, one which left him feeling alone. Lines nine to twelve then simply state that this loneliness drives him to ask, why does he perceive the world so differently? Any analysis of the poem needs to at minimum recognize this question and consider some potential answers.
• It's important to note that the mystery is not how does the narrator view the world. Lines thirteen to twenty two will answer the question of how he views the world—however, they will not answer the question of why he views the world that way. The why of the matter will remain a mystery—though we can perhaps guess at the answer.
Alone by Edgar Allan Poe: Analysis of Lines 13 to 22
[13] From the torrent, or the fountain—
[14] From the red cliff of the mountain—
[15] From the sun that 'round me roll'd
[16] In its autumn tint of gold—
[17] From the lightning in the sky
[18] As it pass'd me flying by—
[19] From the thunder, and the storm—
[20] And the cloud that took the form
[21] (When the rest of Heaven was blue)
[22] Of a demon in my view—
• It helps to understand the last ten lines by starting with the last three lines. Line twenty one notes a beautiful blue sky, yet from line twenty, we see that the narrator instead of focusing on the blue sky finds a specific cloud, and from its 'form' makes out the shape of a demon. Do you see what's going on here? Someone else might have looked into the sky and seen just a beautiful sky with a wispy cloud or two. But he looks into the sky and what does he see? He focuses on a specific cloud and sees a demon. So whereas you might see a beautiful sky, the narrator sees a demon. This is a key point for any analysis of the poem Alone.
• Noting the point made above, go back to lines thirteen to fifteen that all start with 'from'. Basically, what the narrator is going to say is that from this and from that, I perceive a demon. Just as he sees the demon in the cloud, he sees that demon everywhere he looks. You might see a beautiful 'fountain' or a 'red cliff' or the rolling 'sun', but what does the narrator see? A demon.
• So from all the beautiful images given in thirteen to twenty one, the narrator, while being aware of these things, is focused on something that no one else sees, a demon. It's because he perceives this demon in everything that his emotional experiences are so different. This is what creates his sense of being alone.
• Beyond this there are some other interesting points to note. All four of the classic elements can be found. Water is present in the fountain. Earth is present in the mountain. Fire is present in the sun. Air is present in the storming sky, as it flies by the narrator. So basically in every element he sees his demon. This is a wonderful use of metaphors.
• Also, note that we aren't strictly talking about visual clues here. Water can be felt or tasted. A mountain can be climbed, you can feel the earth. Thunder is mentioned, and clearly that is a sound. So the demon is not something perceived only in a visual sense. As already noted earlier in our analysis of line seven, the narrator perceives even tones differently.
• The demon is surely a metaphor for something, much the way we talk about personal demons. We'll suggest some possibilities below, however, as the narrator states, this is the central mystery of his life. An analysis of alone does not need to necessarily answer this question so much as recognize it is there. There might not be any easy answers here.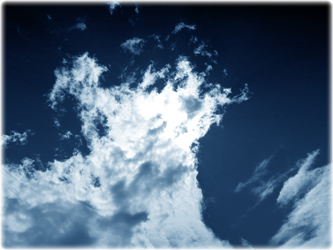 Alone by Edgar Allan Poe: Meaning and Interpretation
Clearly people familiar with Edgar Allan Poe knew that he wrote poems and stories that often highlighted the darker aspects of life. He clearly was fascinated with the darker elements of our lives and of the world. So naturally, many readers of the poem take the meaning of the poem as straightforwardly noting his darker proclivities. The poem can then be read as stating that Poe was born seeing the world through a darker lens, this impacted his emotional life and made it harder for others to relate to him, thus he often felt alone. This is perhaps the simplest analysis available of the poem Alone.
There are certainly other interpretations of Alone that an analysis can suggest. Consider Poe's situation at the time. His adopted mother had died leaving him. So for the second time in his life a mother had died on him. In both cases, his mother had been victimized by his father. His birth father had abandoned his birth mother before he'd even been born. His adopted father had carried on an extramarital relationship, causing a great deal of suffering to Poe's adopted mother—certainly contributing to the illness from which she eventually died. Moreover, while Poe was abandoned by his natural father, he always felt that his adopted father did not treat him fairly, especially in financial matters. At the time, he was suffering from serious financial difficulties, and though his adopted father could have easily assisted him, he did so only meagerly. So who is the demon that Poe sees everywhere? In a sense, it could be a kind of sinister father figure that is always lurking everywhere threatening him.
Another way an analysis might interpret the poem might be to suggest Poe felt he had a greater awareness of how tragic life was—he had a greater awareness for death. In this sense he could be seen as more enlightened than those around him. He did not just perceive differently, but deeper as well, and what he saw via this deeper penetration into life was not pleasant. We all die. Death is coming for us sooner or later. Poe had lost many people close to him in death already. So here the demon could perhaps merely be representative of death. While many go through life trying not to think about death or almost pretending it doesn't exist, Poe was starkly aware of it. In everything he could see death—and his awareness could not be drawn away from it. It is a demon that haunts his view everywhere.
We do not think any of our suggested interpretations are entirely conclusive. We think when considering different meanings of Alone, it's important to remember that the poem was written for a young women in her autograph book. No doubt, Edgar Allan Poe wanted to express something about himself to her via the poem. This is the irony of the whole poem, and any analysis should note it. Poe manages via his poem to communicate his feelings to us! Despite how Alone he feels, by writing the poem and sharing his feelings with us, he no longer need think he is so alone. Of course, that is only in so far as some of us can actually understand and relate to what Poe says in the poem!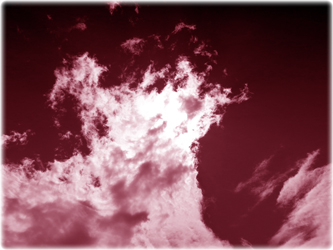 We hope you've enjoyed this analysis of Alone by Edgar Allan Poe. You mustn't forget to subscribe to our updates, less you'll leave us feeling alone. Please come back and visit us again soon!