Are you ready to take a trip into the dark in search of an angel?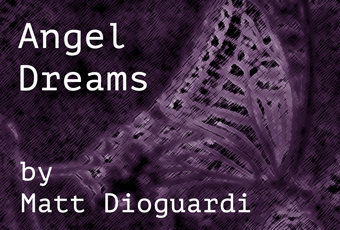 Angel Dreams is published by Shadow of Iris.
Angel Dreams takes you on a suspenseful trip between a dark reality and a dream of hope.
It is available for just 99¢ at the Amazon Kindle Store. Just click on this link, Angel Dreams.
Angel Dreams is a page turner that will keep you at the edge of your seat for the entire thrilling ride as reality bends and twists at every corner—between what's real and what's imagined.
It's the story of a sordid secret, a deal with the devil, and an attempt at redemption. You don't think you believe in angels? Well perhaps that's only because you've never read Angel Dreams.
Click on the following link to the Amazon Kindle Store to purchase Angel Dreams now!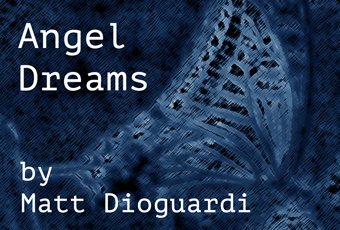 Interview with the Author, Matt Dioguardi
Is Angel Dreams a religious story?
No, not at all. It's a story about the imagination. I hope whether a person is atheist, Christian, Buddhist or whatever, they can all equally enjoy the story. There's no attempt at pushing off some type of metaphysical viewpoint. This is fiction, and the main goal here is to have some fun, and perhaps to provoke a little bit of argument and thought.
What inspired the story Angel Dreams?
I literally had this really long dream one night. It was very visceral and very real. I woke early the next morning. As best I could, I wrote down everything from that dream. That eventually became the kernel of the story. I very much wanted to get down some of the images from that dream into words. That was very important to me.
How long did it take you to write Angel Dreams?
Well, it's only a novella, but it took quite a long time. My first draft of the story was about 50 free verse poems, each of which took several days to write. I then decided to change these all into prose—and that involved a lot of editing. The whole process was scattered out over a few years. I really don't want to contemplate how much time I put into writing this story—a lot.
There's a lot of ambiguity in the story—many interpretations are possible. Is there a correct interpretation?
Well, as I stated, the kernel for the story came from a dream. I think life is ambiguous, perception is always ambiguous, the evidence of our senses always points in a multitude of directions. So I wanted that to be reflected in the story. If there are many interpretations for what unfolds, then I'm very happy with that. I have my own favorite interpretation, but I wouldn't want to impose that on anyone, so I'll keep it to myself.
Who designed the book cover for Angel Dreams?
The cover I think reflects a very pivotal and touching scene in the book. I used a photograph and Photoshop and worked very hard to achieve what I thought was just the right effect. I hope that I succeeded in doing this.
Do you believe in angels?
I think behind every good metaphor there is a great deal of truth. Haven't you ever been in trouble and had someone come out of no where to help you? I have—and it's an exhilarating experience. I've always wanted to try and reciprocate that … we all have to do this. Angels are a symbol of hope. I believe in hope. I'm an eternal optimist.
Will there be a follow up book?
I think Angel Dreams is very self-contained. I don't think a sequel would make much sense. The environment in which the story takes place might be worth exploring at some point in the future, but I currently don't have any plans for this!
Would you like to say anything to potential readers?
Please check out the book. Don't overanalyze it, but just read it and enjoy it!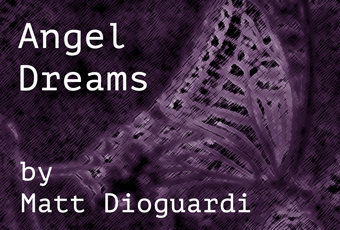 Angel Dreams is for sale now for only 99¢ at the Amazon Kindle Store. You can download it here by following this link, Angel Dreams.
Happy Reading!