Who hasn't experienced a broken-heart before, and what better subject could there be for a poem? Poetry about a deep love that is rejected is a major theme that nearly every poet addresses. Heart-aches are are all too universal, and a poem is an excellent way to ease ourselves through the accompanying anxiety. It's not a romantic exaggeration to talk about loss of appetite and sleeplessness. We say, take all that repressed energy and put it in a poem! Here are a few of our own poems about broken hearts. We make ample use of metaphor, and for the most part employ free verse as opposed to metered rhymes. These are original broken heart poems, and you will find them only on Shadow of Iris.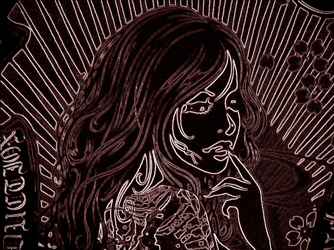 Pang, a poem
by Justin Thyme
I gave you flowers.
I gave you chocolates.
I gave you smiles,
sweet poetry,
note after note,
and my heart—
I served it up totally;
now here I am
watching you
walk away,
your hand
in his.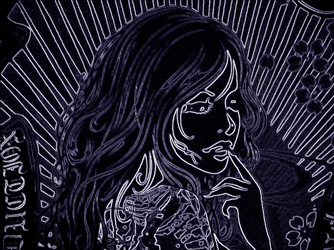 Broken-Hearted, a poem
By Emma Blue
She dreams of a time
when each drop of rain
was a spontaneous unique
experience
of exquisite pleasure;
yet after he left her
the rain became rain
and now all she knows
is the repetition of the act,
her act
echoed again and again—
a boredom
she does not know how
to escape.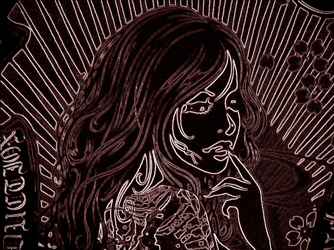 Lost, a poem
by Marya Ophir
It would have been kinder
to have just slain me on the spot.
Instead,
you took that connection we had
and with a knife of wit
sharper than the keenest blade
you severed the silver cord
that held me to you
and then you watched
as I helplessly
lost my anchor
and floated into oblivion
out among the lost souls
of yesterday
and the ghosts
of tomorrow.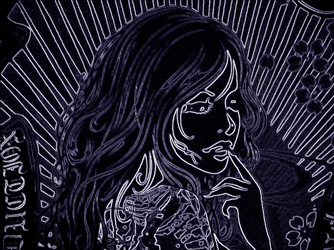 Gone, a poem
by Dustin Down
You whisper in my ears
and tell me things
you think I ought to know—
secrets that will save me,
but I can't ever hear them.
Crouching always singing,
dreams sweep past me,
so fast I never see them.
Age creeps through my veins,
infests me,
hardens my heart,
till I'm a stone—
a statue in a park
alone.
Years go by,
too much pain, I think,
so I stay frozen
watching the seasons pass
one by one—
faster each time round,
falling leaves and snow around my feet
blend with the flowers.
So it happens one day
that you are there—
not the old you but a new you,
a youthful you
studying with pity my marble face.
With the soft warm tip of your finger
you trace the outline of my lips
and follow this up gently with a kiss.
My seams crack,
I'm coming apart,
waking—
then you are gone.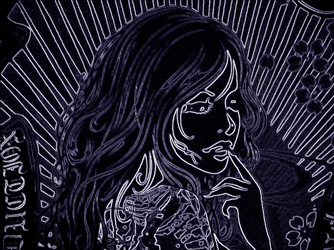 We hope these broken heart poems did you good. We hope if you've got a broken heart yourself that you'll overcome it with pen and paper in hand, while you write out all those feelings that are buried inside. Expression is a form of healing, and it's the path of the poet. We heal ourselves from our broken hearts, then share that healing with the world.
If you miss our next poem, we'll be broken hearted. So don't forget to go the the sidebar and follow Shadow of Iris!