Death is a major theme of poetry. Even when it is not there, explicitly in the lyrics, it lurks in the background. We celebrate life because we know it is limited. We are mortals — and struggling to come to terms with our own mortality is one of purposes of poetry. Poems that deal with death and dying help us to explore the wide range of emotions we feel toward our own inevitable physical demise. Poems also help us cope with issues such a bereavement, when someone we care about deeply has died.
Death is impending, we all die — we can hide from this reality, thus shirking our duty as poets, or we can try to add more meaning to our own life by exploring our own sense of mortality in poetry. Our poems here are only a beginning, a scratch upon the surface regarding the various themes that can be taken up as we try to understand death and dying. We mostly make use of short ballads and narrative poetry in order to express ourselves. We use free verse as opposed to metered rhymes as it gives us the flexibility we feel we need. These are all original poems about death that you will find only on Shadow of Iris.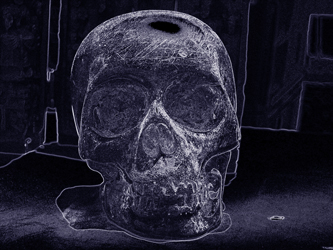 The Passing, a poem
by Amanda Lynn
Gentle kisses
for my soul
that leave
small blue marks
on my aura.
A ghost
that visits me
and tries
to reassure me
of a future
not so bad
without you.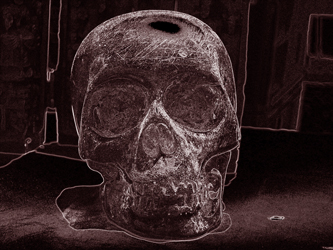 Tomb, a poem
by Justin Thyme
Long narrow halls
deathly silence
only the whisper of ghosts
echoing;
a manmade place
empty of man;
on the tall walls
visions of shadows
from long ago.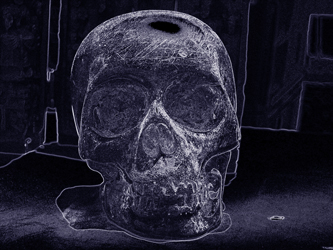 The Passage, a poem
by Felicity Hope
The dead
and incorporeal
wink at me
from beyond
and tell me
it's the passage
that is hard
but not
the arrival.
Yet still,
I tremble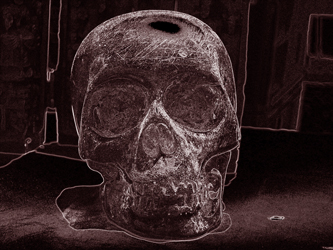 Pay the Toll, a poem
by Paul Bearer
Pay the toll,
step up to the boat,
and take my bony hand
as I lead you in;
now sit as I strike out
with a long pole
into dark waters
where lost souls swim
and the faces bubble up
of those who couldn't pay the price
but tried to cross anyways;
there are those couldn't stay
but nor could they go –
cry for them now
for on the other side
you'll have to let go
and leave them all behind
just as they once
left you.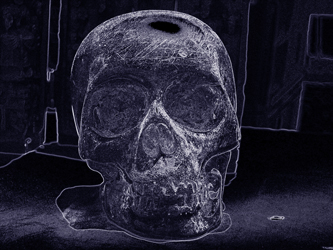 The Sound, a poem
by Marya Ophir
This is the sound of a man
shouting profanities
from the grave
because there's nothing else to do
once you are dead.
This is the sound of a clock
ticking away
time
slipping from you
a slimy wet thing.
This is the sound of your heart
beating
faster
faster
faster
in fear over all
you have done
and more over
all you have not done.
Breath in
breath out
calm down
this is the end
and the beginning.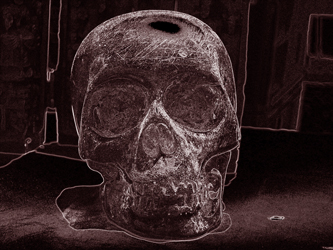 Murmurs and Shrapnel XIX, a poem
by Alpha Omega
A giant white skull, cracked and fading,
lies at the bottom of an ancient courtyard
unmolested for a thousand years.
At an academy for priests
acolytes argue over claims
made by the great leader
as threats
in the form of barbed arrows
rain down;
political stability crumbles.
Before the war male angels
were said to be beautiful beyond compare
perfect faces of serenity and radiant wisdom
gentle oceanic eyes
with sweeping, expansive, feathered wings
now they wear necklaces of skulls
and their eyes bulge out
grey masses that see little;
their wings are tattered things, moth-like,
and within their smokey patterns
you'll find the faces of each mortal
they have slaughtered.
Mounting tensions exist on the border
between this world and the next
tunnels are being used to circumvent death
as souls travel directly from here to there—
a blockade has left more than one existence
totally annihilated.
It is a deep hole, a sheer drop down.
We'll winch you up on a hook
as down you go, down hundreds of passages
into a lost labyrinth, where soul smugglers
run hither tither screaming wildly in the blackness;
in the small moments between the screams
if you listen closely you'll hear
the sounds of machinery and death.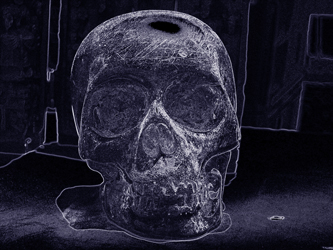 Death is a dialogue between
The spirit and the dust.
"Dissolve," says Death. The Spirit, "Sir,
I have another trust."
— Emily Dickinson
We hope these poems about death were instructive in an emotional sense. We would encourage you to try your own hand at poems that explore similar themes regarding our own mortality. Yet, it's important that if you're feeling a bit to blue, to pull the curtains open and let some sunshine in. Call a friend or parent up on the telephone and say hello. Go for a walk in a crowded place and people watch, or just watch a funny movie as a diversion.
All things must be taken in the right proportion. Less you forget, we'd like to remind you to go to the sidebar and follow Shadow of Iris so that you don't miss our next poem.