Are you looking for a Do Not Stand at My Grave and Weep analysis? We have one for you. Whether you've read the poem, or simply have heard the song and love the lyrics to Do Not Stand at My Grave and Weep, we hope to show you that the poem is not only beautiful but full of meaning. Now let's start our analysis!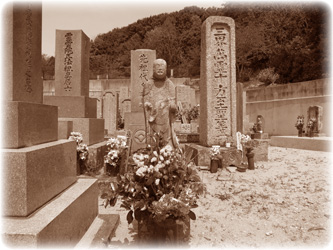 Do Not Stand at My Grave and Weep: line by line analysis
In this analysis, we intend to take the poem two lines at a time and analyze each of these couplets for their metaphors and meaning. We hope in this way, the true meaning of Do Not Stand at My Grave and Weep will emerge.
Do Not Stand at My Grave and Weep: analysis of lines 1 and 2
Do not stand at my grave and weep.
I am not there; I do not sleep.
If you were the intended audience of this poem, how would this message impact you? Consider the situation. You would be feeling the loss of a person you deeply cared for. You would perhaps be standing there at their grave, and you would know that, that person's body is there in front of you, being buried. You would know that their body has gone cold. You are missing this person, and you are deeply disturbed.
Now, in all this, you are told not to be sad. You are told that the person you weep for isn't even there in that lifeless body. There are two immediate issues to consider here. One, do you believe the message? Two, are you weeping for the person in the grave or are you weeping at your own loss?
For now, let's just address the second question. Often, the person we weep for is ourselves. We feel abandoned. We're not necessarily weeping for the person in the grave, but instead, we are weeping for ourselves. In that case, is just being told that the person is not really there in that lifeless body comforting? We'll address both questions again, further down.
Do Not Stand at My Grave and Weep: analysis of lines 3 and 4
I am a thousand winds that blow.
I am the diamond glints on snow.
It's best to see these words as metaphors. Consider that the wind is often associated with a person's soul. The word spirit is the Latin word for breath. So it's as if the person now dead in that grave still breathes. Their spirit is still with us.
Now consider the image of light. We associate light with the sun, the sky, with heaven. Light is that which provides us with warmth, and in a sense is eternal. Now ask yourself where this light is coming off of? The answer is snow, which is icy and cold. So there's a juxtaposition here between the bright cheer of light and the coldness of snow. Do you see here the allusion to the body which has grown cold, and to the soul which is eternally bright?
Do Not Stand at My Grave and Weep: analysis of lines 5 and 6
I am the sunlight on ripened grain.
I am the gentle autumn rain.
Have you ever seen a field of ripened grain with waves of wind blowing across it? It's a very beautiful image. There's an oceanic feel to it, just like when you stand on the shore of the sea and stare out at the rippling waves. So this image harkens us back to the wind image two lines earlier. But there's more to this metaphor than that. This is ripened grain. The grim reaper will soon be here to cut it down, and this grain is going to be devoured by new life.
So despite the beauty of this image, and the implications of light via the sun, there's a dark undercurrent here. But then this leads us to the next line, the gentle autumn rain. It's autumn now and guess what? That grain has been harvested. It's gone. It's dead.
Yet why the image of the rain? Because the rain is basically the semen fructifying the soil. The ground is becoming wet, and eventually from this wetness, there will be new life. The grain is cut down viciously every autumn and harvested, but always its growth is renewed in the spring. Death is never permanent, but in a way, only leads to renewed life.
Do Not Stand at My Grave and Weep: analysis of lines 7 and 8
When you awaken in the morning's hush
I am the swift uplifting rush
Reading these lines, consider first the metaphor that's not stated here, but only implied. That metaphor is sleep. Sleep is often used to represent death. The Bible is replete with this metaphor, so let's just consider this one example, Daniel, chapter 12, verse 2:
"And many of those who sleep in the dust of the ground will awake, these to everlasting life …"
So, there's this sense that you sleep every night, and then you awaken. This is just part of the cycle of life. Sure, now things are quiet, but soon everything will be back and return with the morning rush. Soon there will be that "uplifting rush" of the day. And, of course, here, too, again is the metaphor of the wind and air, which relates to the spirit.
So the poem is again noting that life is cyclical. Death is not some permanent going away, but only a kind of temporary state of affairs. It's simply a transformation from one aspect of life to another. There's this continuous process taking place, and what we call death is simply one part of it, but we should not see this as somehow final.
We sleep every night, and then we awake.
Do Not Stand at My Grave and Weep: analysis of lines 9 and 10
Of quiet birds in circled flight.
I am the soft star that shines at night.
Note how we wound up talking about the cyclical nature of life, where death is but one aspect of this cycle. Well, here, we actually get a very clear metaphor of this. Birds are flying in the sky. The sky could be a metaphor for heaven. But not only this, the birds fly in a circle. This might be seen as the circle of life. One bird may die, but the pattern of the flock remains unchanged, there is a constancy here, via the eternal process of life leading to death leading to life.
The star at night is to show you that even in the darkness, there is always light. Even when it's the most dark, there is a hint of light, and from that hint of light, the day shall return. We're never fully without light, there is always hope.
Do Not Stand at My Grave and Weep: analysis of lines 11 and 12
Do not stand at my grave and cry;
I am not there; I did not die.
So now we come to the fine two lines of the poem. They restate the argument from the beginning of the poem. Basically saying, you need not weep because I'm not there in that lifeless body.
At the beginning of this analysis, we asked two questions. We'll repeat them now. One, as we've already said, are you convinced the departed is not there? Two, who are you weeping for, yourself or the person in the grave?
We suppose the answer depends entirely on you. But we think that we have to answer the first question with a definite yes. Life is fluidity, movement, process. Whatever life's process is, it is something that goes on beyond just the flesh. Even if one were a complete atheist, when discussing life these days, it has become necessary to talk about emergent properties, because life would not seem to be anywhere in the specific atoms that make up the body.
As for the second question, we think the poem still delivers a hopeful message. Yes, we admit that nothing can replace the warm hand of a lover or the unique feeling of a friend's presence. But the poem delivers a convincing argument that life does go on, that death is not final. Each person we meet impacts us, and they, in that sense, become a part of us.
Where does the process of me end, and where does the process of you begin? Maybe all our souls are intertwined. And in turn, all our souls are intertwined with the world soul. Who can really say? Either way, the poem does deliver a powerful argument and a hopeful message.
Do Not Stand at My Grave and Weep: analysis of meaning
"Do Not Stand at my Grave and Weep" can be summarized very briefly as a poem about life. This is odd because ostensibly it is about death. This is particularly odd because we know that the penchant of many English teachers is to relate just about any poem to death no matter how remote the topic appears from the poem.
But Do Not Stand at My Grave and Weep is special in this sense. There has been a death, no doubt a tragic death, as all deaths are tragic, but the poem is attempting to alleviate the pain of this death by alluding to and providing images about how beautiful life is, and how it continues in an eternal cycle. The implication is that as we are part of that grand cycle, death is nothing to be feared or to weep over.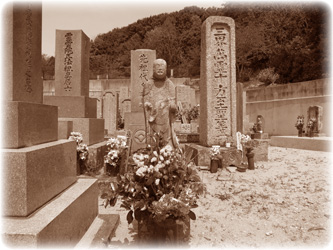 Do Not Stand at My Grave and Weep: analysis of form and technique
Every line of the poem, with the exception of line seven, is eight syllables. The syllables rise and fall to a fairly constant pattern which gives the poem a poetic, uplifting feeling. The poem contains seven rhyming couplets.
Do Not Stand at My Grave and Weep could be compared to a sonnet, though one would have to make allowances for many deviations. For example, Do Not Stand at My Grave would need two more lines to be a complete sonnet. Also, sonnets tend to rhyme every other line, so they do not rhyme in couplets. Perhaps it is best to see the poem as standing on its own, not as a sonnet, but simply as being in its own unique form.
Do Not Stand at My Grave and Weep: analysis of authorship
Looking around on the web, we found a great deal of controversy over who actually wrote the poem. Considering all things we feel comfortable assigning authorship to Mary Elizabeth Frye, and will stand by this until we learn otherwise.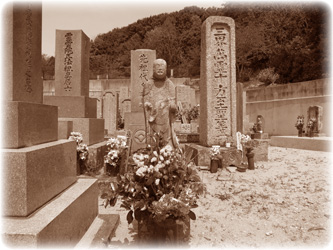 We hope you found our Do Not Stand at My Grave and Weep analysis meaningful and helpful. Don't forget to subscribe to our poetry updates so that you don't miss a poem analysis.s