Basically, poetry is for flirting, so you can't go wrong with a flirty poem or two. That is, why blurt when you can flirt! We hope these flirty poems will gently inspire you like a spring breeze through your window early in the morning the nudges you as a gentle lover would telling you to wake. Now there's a nice mix of metaphors. Stop hurting, and start flirting! These original flirty poems are only on Shadow of Iris!
"Being flirty is a way of letting a guy know you're interested without making a fool out of yourself."
—Carmen Electra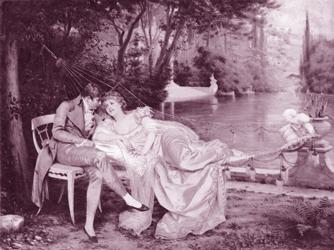 Short Flirting Poem
by Amanda Lynn
I'm flirting,
floating to you—
the space in our room
is free of gravitational force
for the length of time
it takes for me to travel
all the way to you.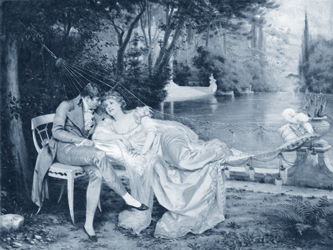 A Flirting Poem for Him
by Marya Ophir
Obligations of the heart—
it's a spell written deep
in my hear, released
as you bring your warm face
staggeringly near to me
and whisper my hidden name.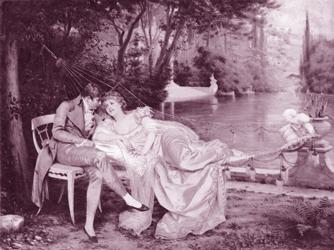 A Flirting Poem for Her
by Dustin Down
She said,
draw me
into your life
entwine me
in your love.
And I thought,
lust
fathers
the world.
Years later
when I would think of her
I would remember
that I would flirt
with the mere form
of her shadow.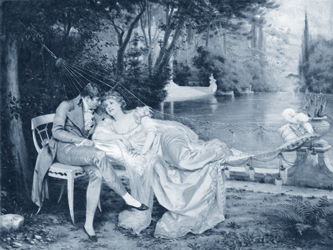 Phantom Flirt Poem
by Paul Bearer
She is a ghost
watching me from the distance
and when she thinks I'm not looking
she sneaks nearer
for a closer look.
Once I could feel her
there
right behind me
so that when I turned
I caught her
face to face
frozen
eyes, deep, fathomless, coy –
I leaned in for a kiss
just a small kiss
but before my lips found their mark
she'd faded into mist
wet dew
against my tears.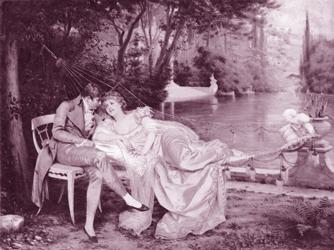 Unpretentious Amiable Waves
by Polly Morphus
Unpretentious amiable waves
roll across a lanky beach
to say hello.
One at a time
bobbing over the threshold
sliding in
and pulling out
with you along in tow.
A frothy ride,
a flirt,
a tumble and
then down you go
to where treasures lie,
small crabs
and vacant shells;
someone's gold
lost years ago.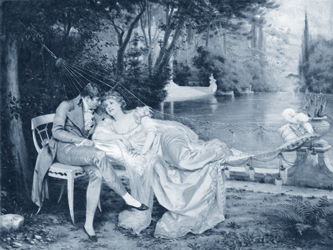 "And flirts with the spray like a sea-skimming gull;
She laughs at the winds — whose revels are music."
— W. S. Fortey
Now that you've read our flirty poems, we certainly don't hope you will accuse us of having lead you on with our lyrics! Don't be a tease by just trifling with this one post, or you'll break our hearts. Go to the sidebar and follow Shadow of Iris so you can catch our next original poem. If you could see our eyes, you'd see we were ogling at you!