Poetry is older than history. Poetry is the ancient form with which myths were told and life was infused with meaning. History is not just data, because there is endless and infinite data. Poetry is the thread that leads through the data to yields us history. Poetry is science in its rawest possible cast— bare naked belief given a form so it can be wrestled with and understood. Poetry is the story of ourselves, both personal and extended. We tend to tell history chronologically, but history starts today and it works backwards through our poetic myths. Poetry doesn't just record record history's meaning, it creates it. We encourage you to write ballads of bygone times, ditties of days of old, and verse of yesterday. Let your muse reign over your memoirs while you turn your experiences into an epic. The days of yore are here now, in you, so let the words flow while you learn who you are through a poem.
For our own poems here about history, we've put behind us rhyme and meter, and using free verse try to express a variety of sentiments in regards to history. These are original history poems written exclusively for Shadow of Iris.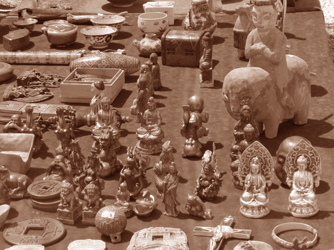 Presaged History, a poem
by Justin Thyme
He'd grown the small sprout
as a school project,
and while many of the children
had thrown theirs away upon returning home,
he'd taken his deep into the woods
where he knew
there was a small clearing.
Once there, he dug a small hole
and prepared to plant the seedling.
First he held it
in the palm of his hand
and felt its tiny weight.
He shut his eyes
so that time could spiral forward
and he could see years from now
at this very same spot
thick gnarled roots pushing deep—
a heavy anchoring in old soil
from which stretched up a massive trunk
that reached so far it scraped the sky
with each fork of each extended branch
creating a unique pattern
that revealed in its own way the history
of each drop of rain that had fallen
and each breeze that had blown;
the whole tree would have a dignity
that resides only in those
who have survived long enough
to call themselves old.
When the shoot had been planted
and watered generously, he bent low
and to its tiny leaves he whispered,
enjoy.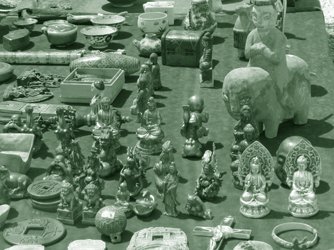 History Celebrated, a poem
by Paul Bearer
Blue harmonies
awash in blood,
fangs
that bleed from the kill,
life that feeds on life—
victors and victims meddling,
melding
into a million connections—
a billion computations
you'll never understand.
Complexity stretches out
over a span of time
longer than your arm.
Memorabilia
falls down a well
lost in time.
A historian digging in the dirt
finds one of your false teeth
fossilized
and some imprints left
by hair that had fallen from your comb.
He smiles and decides
to take a break for beer
in celebration.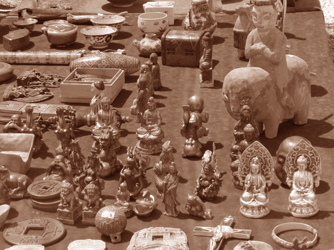 History Lost, a poem
by Dustin Down
Turn the page—
future history sees you
in your age
as a rock that defies gravity.
Numbers are spilled out
randomly,
and over there is a flag
that hangs low
dripping, broken.
An ancient city far off
down in the valley
over which wisdom once flew
has all been but forgotten;
a missing person gazes down
silently.
What we thought we saw
in an old painting
left alone
for a thousand years.
Old stories have run amok
among time's ruins;
A blind soul searches
in vain
for yesterday's vision.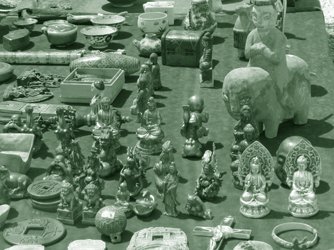 Ruins of History, a poem
by Marya Ophir
We buy time
amid the ruins of history.
We must take shrapnel,
recycled plate nickel,
rubbings of ancient origin,
rusted and faded antiques,
spare parts,
wires and computer fragments,
spices fallen out of dreams,
and then mix in a little
piss and blood.
We must assemble the pieces
into an attempt at form
that brings it all together
into a thread—
a thin thread
that leads out of mind
and into freedom.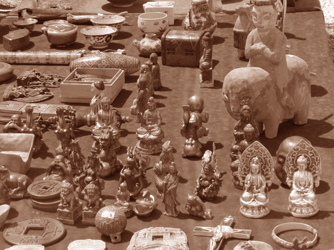 Genes are imagination filtered through history.
—Dustin Down
We hope these poems of history found you in a good circumstance. We urge to take out some old paper and scribble out some myths of your own into the shape of a verse or two. Now we must ask you not let Shadow of Iris become something from your former times. Go now to the sidebar and follow us so you don't miss our next worthy poem!