Hot air balloons poems are absolutely wonderful, and these are the best hot air balloon poems you'll find anywhere!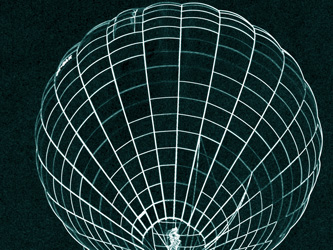 Weighed down in a Hot Air Balloon, a poem
by Dustin Down
The world is on fire and my dreams
are farther off than the winds;
I'm floating in a wicker basket
high above all the world—
It was just a thing with her,
the idea of floating out there in the sky;
I could never tell if she loved me
or just the hot air balloon—
but I spent every cent I had,
and holding her hand,
I took up into the sky
again and again—
it had been such a summer.
And then I'd seen her
pressing her lips onto his
and I knew for sure,
she'd only loved the balloon
and not me at all.
So now I'm running the flames hot,
and I'm taking this balloon up high
to the ends of the earth;
my broken heart is so heavy
it weighs even the air down,
but the wind is strong
and I don't care at all
where it takes me.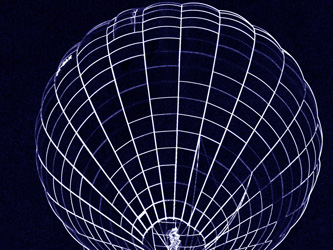 Into the Sky, a poem
by Justin Thyme
A girl stands on a swing
gazing into the far distance.
The winds lift her dress gently
which creates small ripples.
A breeze blows through her hair
producing small tuffs;
she's thin as a wisp, this girl,
but she holds on, thrilled.
Her swing hangs down
from a floating amorphous balloon
of twirling and twisting colors,
liquid shimmering organic forms.
It's a heated slow motion flux
within which I see red and blue sinews,
shimmering roots, and zebra striped bulbs
decorated with leaves.
And all of it melts
into the sky.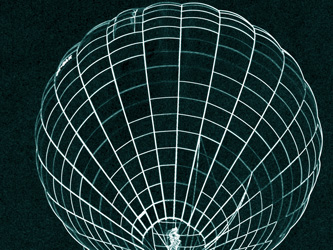 Balloon Miscellany, a poem
by the Eclectic Minstrel
1
One of his first experiments
had been to tie hot air balloons
to small baby elephants.
He would watch them float out
across the broad flat countryside—
eventually they would come down
inevitably
in some surprised farmer's field.
2
We floated over old low laying mountains,
that were dotted with time worn graves,
and ruins that hadn't been touched
in a thousand years—
We wanted to land the balloon,
but we dared not,
for if the balloon were to catch on a crag
we'd surely never be able relaunch it
and we'd be trapped and left down there
with the dead and the forgotten.
3
The earth is a hot air balloon
molten at its core, hot and gaseous;
It hovers in the cosmos—
our massive cities are but little blips;
We crawl about, all of us in suspension
and half asleep — we've got no idea
we're on a home, as fragile as a blown bubble
and as small as a speck of sand.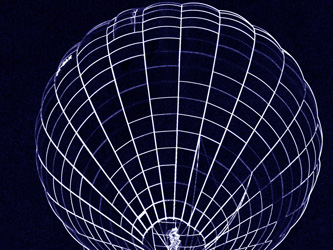 The Flight of the Hot Air Balloon, a poem
by Polly Morphus
The seed had been given to the man
when he was but a small boy
by a passing stranger, who had traded it
for three red apples.
He'd planted the seed
in the backyard of his farm house
and it had sprouted
into a marvelous little round shoot
that over the years had grown
into one of the most peculiar of trees.
It's shape was that of oblong sphere,
and what it looked like most
was a hot air balloon—
even the trunk resembled
ropes and strings, and as for the bottom,
it was the very model of a small wicker basket.
The tree was not all that had grown up—
the man had married and had children,
twins—a little boy and a little girl,
and they had both grown to love the tree.
They loved the way that on a windy day
the leaves would seem to suck in
the very air around them, puffing up,
and shaking the tree to its roots.
Then one day it came to pass,
that as the little twins napped
in the wicker-like basket at the base
of the hot air balloon shaped tree
that a great gust of wind came,
and its leaves like cups filled and ballooned
and the entire tree shook until all at once
it lifted from the ground, and with next great wind,
it was swept up toward the sky.
As soon as this had started to happen,
the man knew that he should've run the tree,
so that he could've pulled out his two children—
he would always, forever more, regret this,
but it's just that it'd had happened so fast,
that at first, he'd just been confused.
Once the balloon shaped tree had taken to sky,
he'd run after it, shouting out to his children—
they'd woken, and stood in the basket—
waving down at him with smiles plastered
over their youthful faces.
He ran after the tree until it became naught
but a small oblong dot in the sky,
and then as he leaned over gasping for breath,
he watched it all disappear over the horizon,
gone forever.
No one would ever believe his story,
but come what may, he liked to believe
that the children had gone on some adventure
in some faraway and magical land.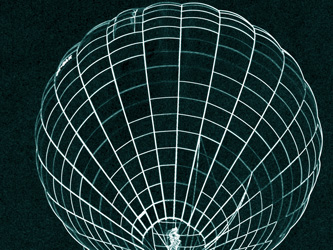 Excuse me while I kiss the sky.
— Jimi Hendrix
We hope you enjoyed these hot air balloon poems! Don't forget to subscribe to our updates. Come back and see us again!