This is an original lily poem by Emma Blue. You'll find it only on Shadow of Iris. May this blue ballad make your day!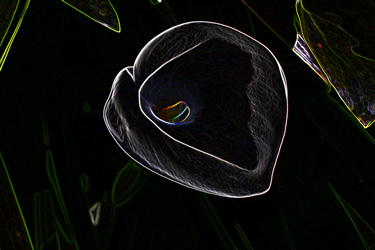 The Lily, a poem
by Emma Blue
You don't understand at all,
you never did, you never could.
I'm growing paler day by day
haven't you seen me lately?
I'm so clear you could see right through me,
I'm a lily, a clear white lily.
We had so many dreams, you and I,
we were going to take on the world
together, forever. Now where are you?
I want you to return to me now,
to take my hand and kiss its lily whiteness.
I'm a water lily floating out lost on the water,
only the purity of my feelings for you
is that which keeps me from sinking,
don't you see it? Can't you feel it
from even faraway?
Oh, I hear all the gossip.
I hear all the little secrets
they say about you,
but they don't know you like I know you.
There's a flutter in the wind,
my petals — gentle, soft and white,
they wait for your touch.
The lily is a pearly cup,
and inside it hold a liquid dream;
I was born to quench the thirst inherent in you;
yet you run from me with such fear
that I know it must be love,
for only love can overwhelm this way.
Oh, by my timorous leaves, I swear,
I would never ever utter a word
that would bring you grief or sorrow.
This is only truth I say,
for how can a feeling can never lie —
search yourself and see if what I say is not true
inside you?
You're off somewhere, staring at a crimson rose,
wondering if it's all really just about lust —
hot blood that boils, and need that overwhelms —
a place without soul, without dreams,
where you've no choice but to follow through,
what place in that world is there for a lily?
I can only ask you this,
to reach out with all your senses,
to reach out with your soul,
you'll find it there, the scent of great white lily
standing tall there among all the other flowers,
and that is I, waiting for you, and believing in you.
I shall wait for you in the early morning
bedecked with the dew my tears.
You must see through the mist of your doubts,
and then you'll find your way free,
and then, and only then, will you come to me.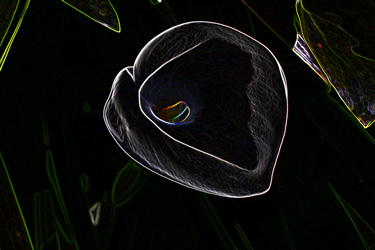 The lily and the rose in her fair face striving for precedence.
— Nathaniel Parker Willis
We hope you enjoyed this poem about a lily. What better way is there to express yearning than in a poem. Don't forget to subscribe to our poetry updates, so that you don't miss your next original poem!