Here is a ponderous poem for you about the months, all the way from January to December. It is an original poem — only to be found on Shadow of Iris. Enjoy!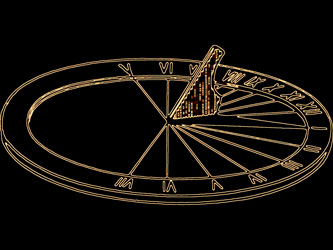 The Months, a poem
by Justin Thyme
In January
you've ice eyes.
You've eyes that stare out
and freeze me through and through,
until I'm just an ice man,
frozen in my rapture
for you.
In February,
I wonder about deep in the frosty forest
late at night under a winter's moon.
The ice — it covers everything
giving it the shape of a vast frozen desert
that bends in shades of violet and blue,
and wavers in the wind.
In March,
as the snow begins to thaw
and early spring flowers blossom
here and there, I pick a bouquet
of Freesia and Alstromeria and offer it to you.
It only makes you sneeze and cry
and run from me.
The months, they keep on going,
passing one by one, while I search
all the while for just the right poem,
just the right verse
that'll lead me into your heart —
yet always I'm lost,
a stranger trying to come in.
In April,
there are strong winds,
that blow among the greening trees —
these are willows that waver and dance
across a blue sky, where in each passing cloud
all I ever see,
is my one true love as she hovers over me.
In May,
everything is plush and royal
the shades of green so bright they burn my eyes,
deep purples and pinks of cornflower
grip my heart in strange ways — I think
you must be a fairy there as you stroll
under the trees in the garden, so lovely to me.
In June,
the streets drip in neon colored rain,
a rainbow never land that blurs and smears
in lights of wondrous hue. I see you there,
a kaleidoscopic silhouette with a sparkling umbrella.
My heart pangs as slowly you walk from me.
The months, they keep on moving.
Pages on the calendar
fly away like little birds, each day,
triolets that pass lightly and end
in a longing for you that is changeless.
In July,
I follow you out into the forest in the dead of night,
and there among the gnomes, I find you dancing
among a thousand firefly. You swerve so gracefully,
a force of nature, unbridled by time. I try to near you
but you and they are gone with the next breeze.
In August,
the heat overwhelms us all,
even the late night is hot and sultry —
I gasp in awe to watch you splash away
as you giggle and walk barefoot
through the cool water at the spring.
In September,
I spy you eating large juicy red apples,
that you bring in by the bushel
from all the trees that hang ripe with fruit.
I'd ask you for a bite, my love, but I know
you'd only laugh and run,
and leave me feeling light and melancholy.
The months go by one by one
and how much closer have I gotten to you,
my one true love. I'm rushing across
the surface of time, a poem without meter,
without rhyme, without you.
In October,
the all the wheat has been harvested,
and forgotten scarecrows hang about in empty fields.
If you listen closely, you'll here them,
for they whisper into the wind,
sad lullabies — poetry that comforts no one.
In November,
the wind blows fierce,
the leaves in shades of amber and auburn
fall from the trees in mighty swirls,
tiny twisters pick them up
and give them the form of you
as you twirl in a vibrant dance.
In December,
try as I might, I find you now where.
The snow comes early, and white covers the land.
My love, where are you? Then at a party
I spy you there, standing in a corner,
under the mistletoe — why no one else sees you first,
I cannot say, but I'm there now, standing and waiting
for your kiss.
The months are here, and then they go,
and then they come again.
They are the meter of this poem,
but my love for you is the theme.
It is something more than time. It is a permanence
not meant to fade, but to hold us together
for all time.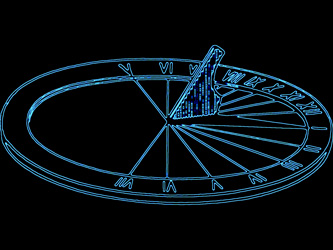 Even when months and days are long, life is short.
— old proverb
We certainly hope you enjoyed this poem about the months! Don't forget to subscribe to our poetry updates for more original poems!