Narcissism would seem to be particularly relevant in our contemporary world, so what better way to explore its origins than in a poem? While perhaps it was Freud who popularized the term Narcissism describing it as an aberrant personality disorder— the idea is not at all new. Freud based his term on that poor hunter Narcissus, son of the river God Cephissus and beautiful nymph Liriope. You see, one day, Nemesis finding the hunter a bit conceited lured poor Narcissus to the edge of a pool where the yourth caught his own reflection there. He so fell in love with himself that he could he couldn't stop gazing— and there he stared until he died.
Now there is a story worthy of a ballad! Taking Narcissus up as our theme we offer here some meager poetic insights of our own. We've left metered lines and ending rhymes behind in favor of free verse. We explore the idea of self-attraction and how seductive it can be. These are original poems you will find only on Shadow of Iris.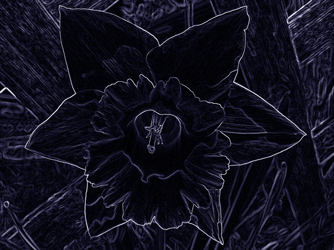 Lost in You, a poem
by Emma Blue
Conceal me in your heart
and leave me there
a secret spirit
needing nothing more
than to feed off
your own vanities,
an attractive force
pulling all else in,
Narcissus mirror
leaving me spell bound
as I gaze deep into you
waiting for time to fade
and the stars to turn to dust.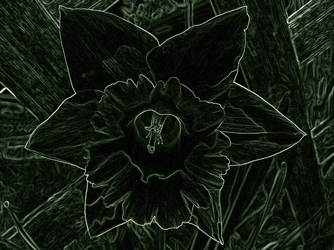 Narcissus's mirror, a poem
by Paul Bearer
Narcissus's mirror
reflects a lost phantom
as you fall into it
and find yourself
on the other side.
A dream girl—
running naked through the woods,
giggling,
reflections of your own soul
illuminate the darkness
but taunt you with yesterday.
An unexpected hand
falls on your shoulder
and the desire to turn
and see her face
is so overwhelming
you freeze
afraid of the disappointment.
Trees shatter and sink
into that deep murkiness
of the place
where old memories go
when they've been tucked
away.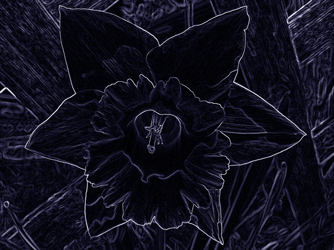 Shadow of Narcissus, a poem
by Marya Ophir
I'm strung up
from head to toe—
a puppet,
your puppet,
dancing to the tune
of your vanity
and to the beat
of your narcissism
always and forever
hypnotized.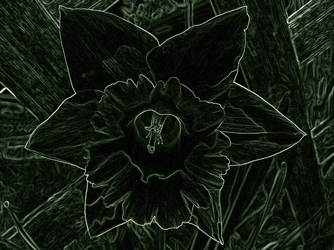 Narcissus so himself himself forsook,
And died to kiss his shadow in the brook.
— William Shakespeare
We hope you found these poems to your general interest. Remember, don't get so introspective that you lose yourself in your own reflections. The way out is poetry that you share with others to gain real insight out yourself. We need not fall into Narcissus's trap.
Don't forget to go the sidebar and follow Shadow of Iris, otherwise you might miss our next potent poem!