Pastoral poems historically are long narrative poems written by and for urban poets with the intent of romanticizing rural life. With their verse, they paint an idyllic scene — such as the life of the herder up on a hill on a cool spring morning gazing down at all his lovely sheep as he thinks various pleasant thoughts. Agricultural farmers are portrayed as if they had but barely a care in the world. Some times these poems are called bucolic from the Greek word meaning cowherd.
The list of poets guilty of these extravagances is pretty long. It would start with Hesiod and Ovid and then eventually lead to poets like Ben Johnson and Edmund Spenser. John Milton's Lycidas, although an elegy, is an actually considered an example of pastoral poetry. Most traditional poets have engaged in this form of poetry at one time or another. For some reason it just seems hard to resist a genre that idealizes rural life. What poet doesn't enjoy painting a lovely landscape with his pen as the brush and furnishing us with some lyrics about the rustic?
What we've done with these pastoral poems is to try and break away from the traditional mold a little bit and to produce something a bit more modern — and shorter! While there are only a few poems here, we hope to add to them in the future. They are completely original, and you will only find them at Shadow of Iris!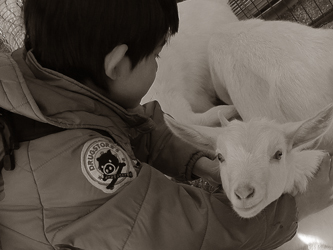 Fleabane, a pastoral poem
by Paul Bearer
The factory where once I lurked
now lays fallow, completely shirked;
all across the empty lots
sprout floating little dots;
white filaments of hair
that even a flea can't bear;
discs of yellow so bright
they leave the mind alight.
It may well be
that a flea's bane is a bee's gain
but as for me, all it brings is pain.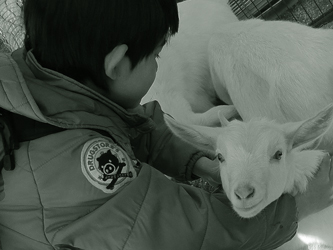 White Dead Nettle, a pastoral poem
by Justin Thyme
Buddha sits as still as stone
a chill in the air to reach his bones;
all around him whirl the tolling bells
with gaping mouths that cast their spell;
a hole in the sky casts its grace
sweet white rays that make their embrace;
white dead nettle
across bright bled metal;
reflections off the eye cast their glaze
for in the wilderness, the mind it strays.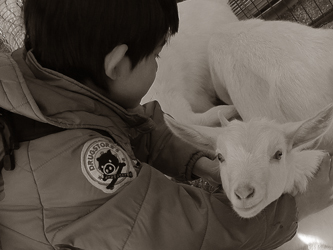 Blithe and Bonny, a pastoral poem
by Amanda Lynn
Thick butterscotch pudding spills
over pastel colored building blocks,
a pile of goo over an assortment
of multi-sized geometrical forms;
a look – half natural, half abstract,
as if a peculiar fungus had grown
among the ancient lost ruins,
there, under the kitchen table;
the dog blithe and bonny laps it all away,
and leaves neither mom nor child pleased.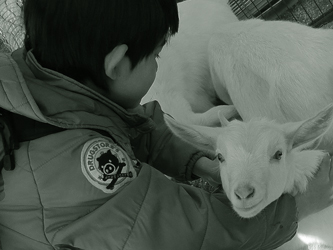 We hope you enjoyed these pastoral poems — and, also, that you felt they were suitably contemporary. Perhaps now you'll head out to the country side to try your own fortunate at a rustic poem or two!
And don't forget to go the side bar and follow Shadow of Iris, so you don't miss our next poem!