The following poems take up the topic of innocence. Each explores the topic in a vastly different way. This is to be expected given the range of usage that we give to the word, innocence. It can be a legal term that suggests one is not guilty of a crime, or it can suggest something far deeper and more subtle like the innocence of an inexperienced child. In this manner, we can ask is innocence sheer ignorance or does it contain the seeds of wisdom? Does experience profit us or does it lead us astray? We've only begun to explore these questions with a few meager offerings of verse, but we hope to add more poetry to this entry in the future. For now, please enjoy our poems of innocence!
Subscribe to our poetry updates!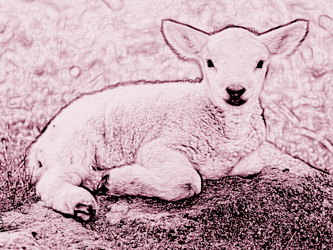 Artless Prophecy, a poem
by Dustin Down
The purity of a feeling;
the stain upon a heart.
The guilelessness of youth;
the cynicism of age.
The blamelessness of love;
the shame of infidelity.
The righteousness of truth;
the harsh facts of reality.
The integrity of virtue;
the fertility of sin.
The world gone sterile and utterly pure
needs the innocence of spontaneity
and the forgivance of the damned.
Read our poems about honesty.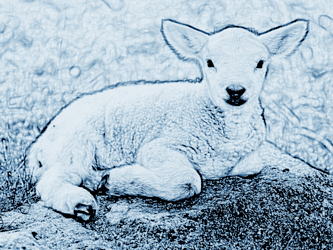 Innocuous, a poem
by Polly Morphus
She exudes a kind of boyish sexuality.
It is her wide all-encompassing eyes,
that always draws the men in—
they are a magnificent magnet
that none of them can withstand,
especially the pure ones,
the naive who see her as a hurt soul
in need of redemption.
She knows how to play the part,
how contrive her smile just the right way
so that it feigns a hidden sadness,
a desperate emptiness needing to be filled.
This is why they come to her,
the way flies come to honey.
She is a vamp to be sure,
but she doesn't hate her prey.
She truly revels in feeding off
their complete and total innocence—
They always shiver in her embrace,
and when the bite comes,
no matter the pain,
they always enjoy it.
She can feel the innocence
slowly seeping away in her arms
as their bodies weaken.
She is utterly sure
that all of them die
happier
than they've ever lived.
Read our poems about fools.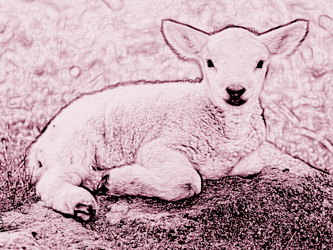 Not Guilty, a poem
by Emma Blue
When the police came for him
to read him his rights,
he stood there frozen and unbelieving.
Innocent men don't get arrested,
and they don't go to jail,
but he did.
It was like a nightmare
he had once had
of running in the slipping sand
to escape an advancing tide
that just kept coming and coming
until his feet gave way
and he was pulled under it,
a black suffocating emptiness.
Prison,
he was going to prison,
how could he possibly survive this?
His little sister came to him at once.
She was his first visitor,
and the first thing she said was
I'm going to get you out.
It was a comment
detached from reality
but if she needed to believe it,
then he would let her—
I can't take it in here,
I don't know how long I can last.
If you don't give up on me,
then I won't give up on you.
She said this—
and then he grasped at it,
because he had nothing else.
The passing years hardened him,
because eighteen years
is a long time to be behind bars—
it's an infinite stretch of boredom
that disappears down the memory hole
in the wink of an eye.
At times, he even doubted
his own innocence,
so unreal had his world become.
But she kept on fighting.
She got her GED first,
then a bachelors,
and then a law degree.
It was at that point
that the fight began in earnest—
she was no longer just his little sister,
but she was his lawyer,
and he her only client.
She poured through every record
and every shred of evidence
until she found a discrepancy
that forced the case back open.
With her foot in the door
she insisted on DNA tests,
and she got them.
The real murderer's hair, skin, and blood
had been found under the finger nails
of the butchered victim,
and when they were tested,
it was not her brother's DNA,
but that of a known serial killer.
Finally, the nightmare was over.
His innocence was declared,
and the state issued an apology.
He was free.
At first it was a media circus.
He couldn't escape the cameras—
famous reporters interviewed him
and strangers asked to shake his hand.
None of it mattered,
what mattered was the tearful embrace
of his little sister
the day he walked free.
Read our poems about murder.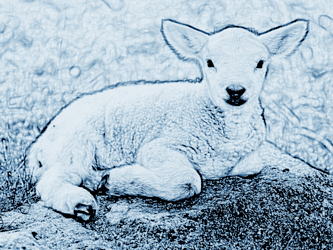 To see a world in a grain of sand,
And a heaven in a wild flower,
Hold infinity in the palm of your hand,
And eternity in an hour.
— William Blake from Auguries of Innocence
We hope you enjoyed these poems of innocence. We hope they inspire you to write your own poetry of pureness. We cannot have enough ballads of blamelessness or sonnets of spotlessness! Don't forget to subscribe to our poetry updates, or you might miss our next exciting poem!