Shadow of Iris presents three poems about sacrifice. The word sacrifice brings many different things to mind. While an archeologist might think of animal sacrifice, and a parent might think of the sacrifices they make everyday for their children, a Christian priest might think of something altogether different! Each of our poems represent a constrasting aspect of the same theme. We've abandoned rhyme and meter, and for these poems decided upon free verse as our chosen form. We hope you enjoy!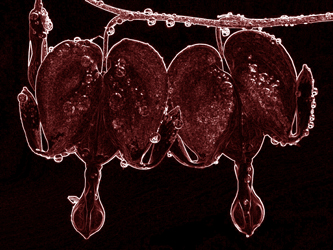 A Mother's Sacrifice
by Amanda Lynn
She had been walking for days
fleeing death, destruction, and war.
She'd had little food,
and barely enough water—
her village had been burned to the ground
and for what?
Was it the color of her skin?
The shape of her eyes?
Was it because she didn't practice
the right religion?
Or was it just that the dialect she spoke
was the not quite the right one?
She felt her arms growing weak,
and it occurred to her, all at once,
that rather than going on,
rather than facing this grueling march,
this insane war,
she could just step aside from the others,
and lay down by the side of the road
and die.
It'd be easier—
What hope was there where they were going?
Would they even be accepted and helped?
And how far was it?
How many more leagues of walking?
Even as she thought about it,
she could feel her arms loosening,
her bundled responsibility slightly slipping,
the beginning of a soft, gentle, peaceful sleep
began to work its way through her.
Then in the far distance behind her group,
the rat-a-tat-tat of guns went off,
and she snapped to attention. Reflexively,
she caught the small infant she held—
her baby—now too tired to even cry.
She winced back her own dry tears.
What had she been thinking?
Yes, it would fine to die, a welcome rest,
but so long as she held the small baby,
she knew she had to go on
even if it was just a few more steps
forward—
no matter the pain,
no matter the sorrow,
always for her baby,
just a few more steps.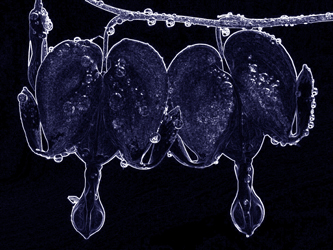 Sacrifice, a poem
by Justin Thyme
They sacrificed themselves relentlessly
each day, for time on end,
until eventually they forgot
just what it was they had sacrificed for;
and when they looked back
at all the lost time
their regret became piquant and palpable;
they began to rail against one another
in self-righteous recrimination
until a sense of a deep resentment set in among them
and all that was left was a simmering discord
tinged with a pungent whiff of animosity.
It was not until the first drop of blood was spilt
that they remembered what it had all been for,
the sacrifice.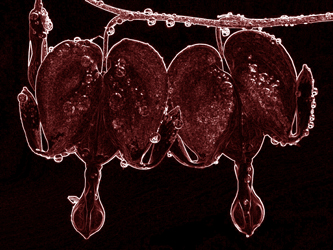 The Sacrificial Lamb
by Paul Bearer
Years and years of blood and sacrifice
down, down in the pits—old bones,
animals given to gods.
The wheel turns
and a new cycle resumes
death only a means
to transformation and renewal.
Or is it just a myth reified
and turned into something
of a nightmare.
Goats and sheep and blood
knives raised and plunged—
this is a bloody business.
I look at the steak on my plate,
you are a butcher, I think,
but after all, what is a little blood
among friends?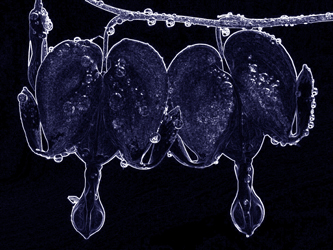 Gentleness, self-sacrifice and generosity
are the exclusive possession
of no one race or religion.
—Mahatma Gandhi
We hope reading these poems did not involve any sacrifice on your part! Don't forget the best way not to miss one of our original poems is to subscribe to our poetry updates!