We're intrigued by the poetry of swag. What better way to explore this modern day term, then via some swag poems! Our first poem makes use of rhymes to tell a story. The second poem is a conflict between intellect and feeling. The last poem is the painting of an image. We hope you enjoy these free verse lines! All these poems are original, and you will find them only on Shadow of Iris.
Do you enjoy our poems? Then don't forget to subscribe!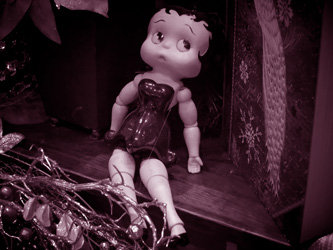 Lesson in Swag, a poem
by Pete Moss
I remember how much I wanted to be swag.
I was sure, if you took me into your group,
then that girl, why I'd have her in the bag.
After the football game, you said without a lag,
"Dude, why don't you come along with us."
And I followed you all, because I knew it was swag.
All of us alternated between whisky shot and reefer drag.
The road was a curving blur pulsating with blasts of bass
from the music that blared from the stereo, so swag.
We slammed into the old rail yard, and let the car zig zag,
over a multitude of tracks, the car bumping madly,
as we swerved in and out of train cars, shouting, swag!
We saw him the in headlights first, running like a stag.
You slammed on the breaks — the car stopped with a skid.
You barely tapped him, but he fell to the ground — "swag!"
You jumped out of the car, and without hitting a snag,
you kicked at the shambly tramp, to see if he could move,
and when he stirred with a grumble, you yelled, "swag!"
The tramp sat up, and you put your arm around this rag.
You took out your flask and had him drink up,
then you said, "swoop, do you know what's swag?"
You pulled out a twenty, and said "I don't want to brag,
but I got to say, I've got some money. I'll give it to you,
but first you got to follow the plan, it's so swag."
First you got him to curse hysterically — so swag!
The more vile the phrase the more laughter from you.
It must of been about then that I began to sag.
Next was the drinking contest, "load your mag!"
you shouted, and watched him sloppily gulp down whiskey,
you and everyone urging him on with shouts of "swag!"
You pulled him up to the main track — swag!
You told him to reach out his arms and wait.
The wind blew at his raggedy coat, a sad frayed flag.
When you heard train coming, you yelled, "swag!"
Drunk as he was, he trembled, but you waved
that twenty at him. "Not yet, hold on, you old hag!"
That was it for me, I couldn't take it, all too much swag,
I jumped and pushed him off the tracks, the train rushing past
between me and you, it was no a longer a gag.
When the train passed, you spat at me, and shouted, "fag!"
The rest of the year, you and the gang just ignored me,
and that was just fine by me — yeah, it was just swag.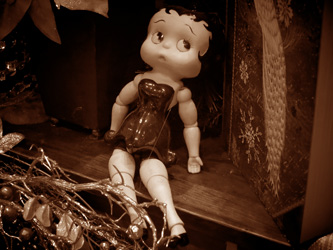 Isn't it Swag?— a poem
by Isabel Tolling
Theoretical injunctions
reflect a social reality
of swag.
You're inclusive by your nature
and actual reality is an intrusion
that you read into the narrative
as you make it your own reality—
what goes on outside
is unimportant,
it's not swag.
What am I to you
a character in a play,
a moral dilemma?
I've flesh and blood, you know,
but what's that to you—
moral and ethical issues must be debated
that's all that holds your interest,
whenever is it just swag.
Legends of women
full of ambiguities—
A woman has free choice,
what do you think of that?
Bandage my eyes,
blind me with pretended justice
but do you really love me?
Male interests,
male superiority,
narratives contrary to surface meaning,
I love thee—
I love thee not,
and isn't it swag?
Let me be the example,
a lesser epic,
a lesser heroine,
for I love you
and isn't it swag?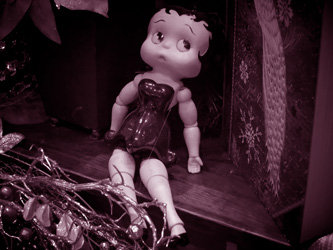 Spun Swag, a poem
by Polly Morfuss
Circles,
one placed with in the other
again;
the center of a box
curving into itself
while turning on an axle;
adjacent wheels
that turn in opposite directions —
mutually assured self-cataclysm;
the fallout of colors,
cobalt blue
and pink grapefruit,
mandarin,
red on black,
swag.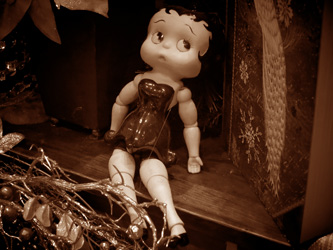 The person who follows the crowd will usually go no further than the crowd. The person who walks alone is likely to find himself in places no one has ever seen before. ― Albert Einstein
We hope you enjoyed these swag poems! If you don't want to miss our next poem of swagger, then you'd better hurry and subscribe!