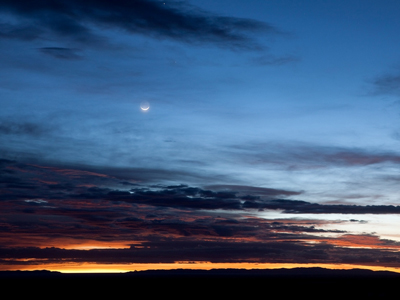 photo by Christian Mehführer at fotopedia
twilight poem i
Meek twilight hurry
across this earthly ball,
fling your pale shadowy robe —
I'll stray through tangled trees,
where no rude sounds dare linger,
I'll hear from the dewy spray
the sounds of Philomela,
her sweet, melancholy song played
to the cadence of a dying saint.
Echoes will mimic voice
and notes, they will be prolonged
while memory's eye will paint a picture
of past scenes of bliss,
now flown away, never to return.
Let me sit beneath that time-worn rock,
I'll tell you of all I've felt and I'll morn
that summer's friends have faded
and flock around me no more;
there'll be nothing then
to break the hallowed calmness of my repose
to lacerate my bleeding heart,
to mock my woes.
[Based upon Eliza Kirkham Matthews's poem, To Twilight,
reimagined by matt at shadow of iris.]
twilight poem ii, a meek lover
Night's wing descends on the east,
where clouds encamp like weary armies
beneath vanes of pearl and rose
until all their pomp is shaken
by the blasts of evening's blows;
I can smell a thousand fragrances,
blossoms bent under the breeze
as dusk's purple lips grow chilled.
Twilight comes in mists of saffron,
the last sparkles across the sea's surge,
fiery flashes of froth that slowly die
as across the sky white stars emerge;
and in the darkened east, across the peaks,
the burning glow across the snow fades
until after a still pause in the air,
the moon gently wakes from her sleep,
and like a meek lover just aroused,
her cheeks are still suffused in rose.
[Based on George Croly's Approach of Evening,
reimagined by matt at shadow of iris.]
twilight poem iii, a vast grayness
By wonder-working Fancy
objects dimly seen touch
my soul with an awe-inspiring air
and yet urge Fear's hurried step;
a pensive wanderer hails me
among a sea of shifting clouds,
a low-sailing bat that flaps and flutters
its brown hairy wings
as it ambles in a wild circling path,
because even Midnight's tuneful bird
hails twilight's crimson throne.
A simple garb she wears,
no brilliant stars, just a vast grayness
that stretches out and caves in
my wallowing heart,
saddening thoughts that prolong the stay,
as the night prepares
to swallow me whole
and without airs.
Sorrow's child weeps
and cold showers encircle me
from whence come misty forms
doubtful, imperfect shapes
that strike a responsive chord
deep in a troubled soul, future futility;
a chilling veil of gloom and mist:
danger, sorrow, frenzy, and despair,
force their uneasy way upon me;
a slow motion slap
again a clammy cheek,
a moist coagulated thud.
At last, the moon unveils her head,
she welcomes me back to the living;
distinctness spreads around,
it's the static pantomime of day;
an almost cheerful sigh emerges,
twilight has gone
and the dimness of my sleepy eyes
has with it, faded into night.
[Based upon Amelia Opie's To Twilight,
reimagined by by matt at shadow of iris.]
In Romantic poetry Philomela, as the nightingale, is often associated with the twilight, who was Philomela?
…the general depiction is that Philomela, after being raped and mutilated by her sister's husband, Tereus, obtains her revenge and is transformed into a nightingale, a migratory passerine bird native to Europe and southwest Asia noted for its song. Because of the violence associated with the myth, the song of the nightingale is often depicted or interpreted as a sorrowful lament. Coincidentally, in nature, the female nightingale is mute and only the male of the species sings. – Wikipedia: Philomela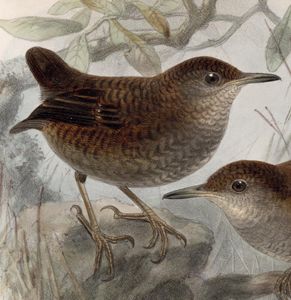 To Twilight
Meek twilight haste! athwart this earthly ball,
Fling thy pale shadowy robe — and as I stray
through tangled copse, where no rude sounds appal,
Where Philomela from a dewy spray
Pours mildly sweet, her melancholy song,
In cadence soft as hymns of dying saint;
While echo's mimic voice the notes prolong,
And memory's ever-varying pencils paint
Past scenes of bliss, flown never to return;
Oh! let me sit beneath yon time-worn rock,
And tell of all I've felt, and all I mourn,
For here no summer friends around me flock,
To break the hallowed calmness of repose,
Lacerate my bleeding heart, and mock my woes.
by Eliza Kirkham Matthews
Twilight! I love thee; let thy glooms increase
Till every feeling, every pulse is peace.
– James Montgomery